Unfortunately the venue Lacy Ladies had been using has closed so I am now once again looking
for a new venue. It had become quiet successful at the last venue. If you know of a venue or you
have a venue and want a long established club (2004, One of the longest running in London)
then please get in touch by e-mail or call 07950-643311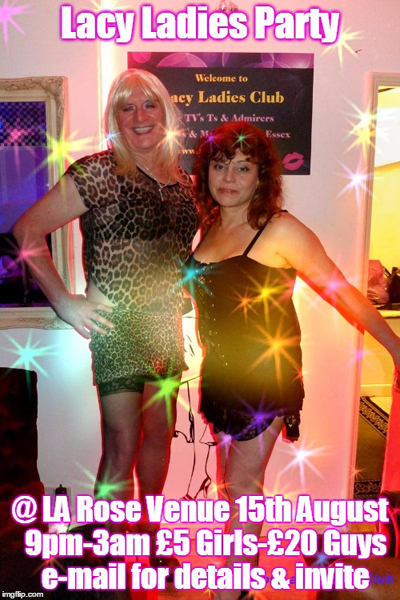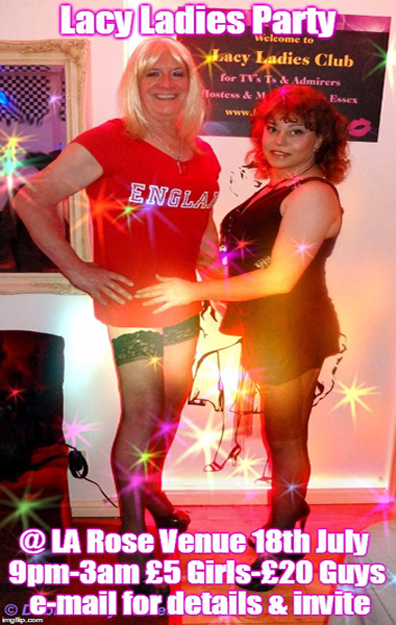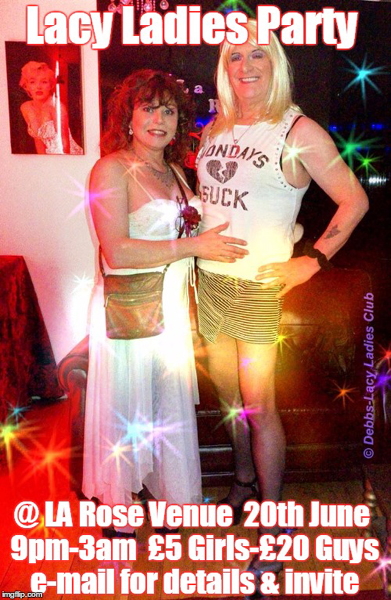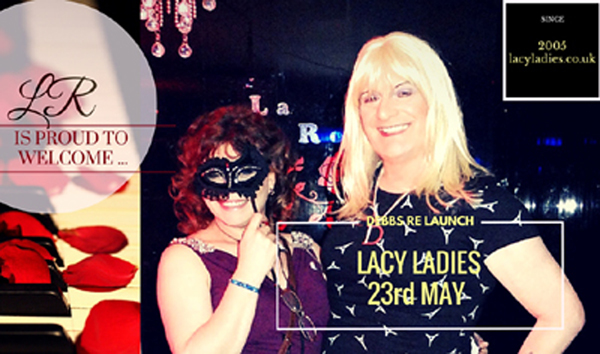 A selection of Photos from the first 10 years can be seen here.



The first 10 years History of Lacy Ladies can be seen here.










We have a new banner for our website. Please copy the banner below
and change it for the one you already have on your website. If you
would like to exchange links with us then please add our banner
and link to this page and e-mail us your banner and link.