Thanks to everyone who came to the party.
The staff & everyone who helped get the venue ready for the night.

Septembers date to be confirmed later @ LA Rose venue in Shorditch,
EC2 9pm to 3am. Just a few minutes walk from Old St Station &
Liverpool St Station with a number of LT Underground Lines, National Rail Lines and
numerous day and night bus routes make the night easy to get to and get home from.

There are a number of Dark Rooms with Beds + various Playrooms with Beds with subdued
lighting. There is a cloakroom for coats etc. We can not be responsible for any valuables. There
is a limited changing area, Dance Area + Lounge to socialise in + a small bar for soft drinks.
There will be mixers for your drinks sold at reasonable prices. Please bring your own alcohol.

Entry is £5 for Girls & £20 for Admirers payable on entry. You will need to e-mail to be put
on the list and receive the details about the event & address. You can click here to mail


Some people have trouble e-mailing because they have pop up blockers installed.
If you have trouble then e-mail direct using the e-mail lacy_ladies@yahoo.co.uk


Please note that you need to e-mail NOT text or phone to be able to receive the details.

Those that have come to previous parties will have invitations sent out to them in advance.

Debbs number for other information is 07950-643311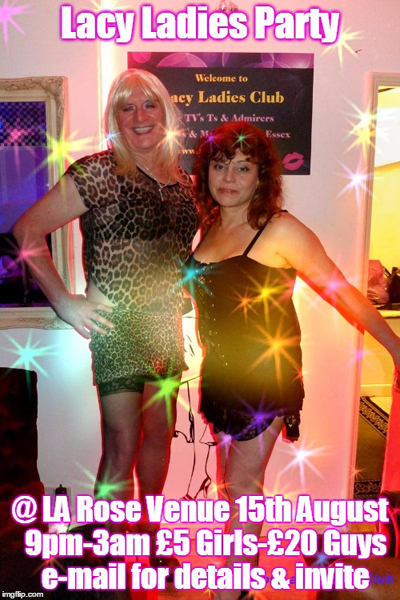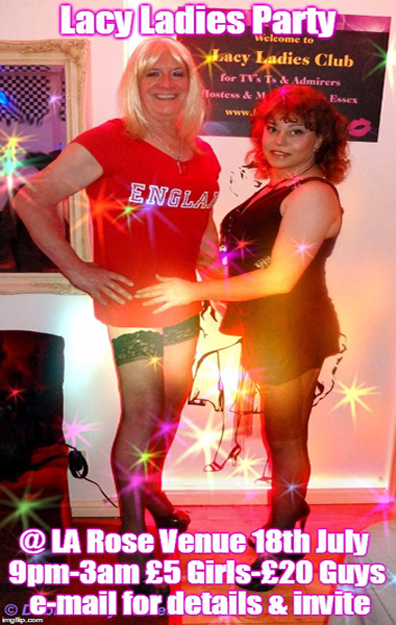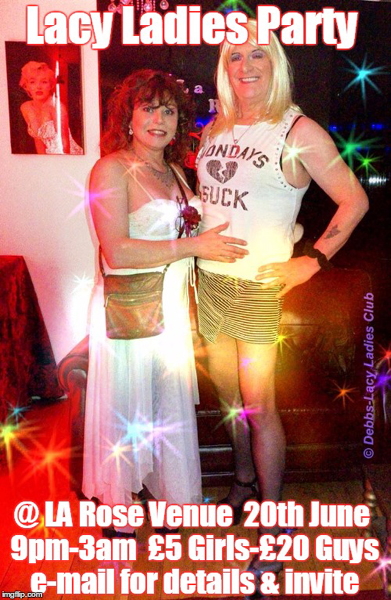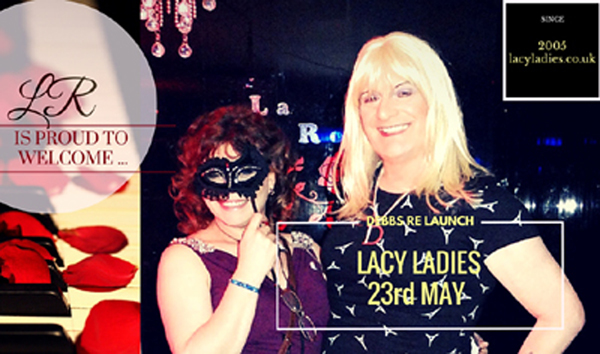 A selection of Photos from the first 10 years can be seen here.



The first 10 years History of Lacy Ladies can be seen here.










We have a new banner for our website. Please copy the banner below
and change it for the one you already have on your website. If you
would like to exchange links with us then please add our banner
and link to this page and e-mail us your banner and link.